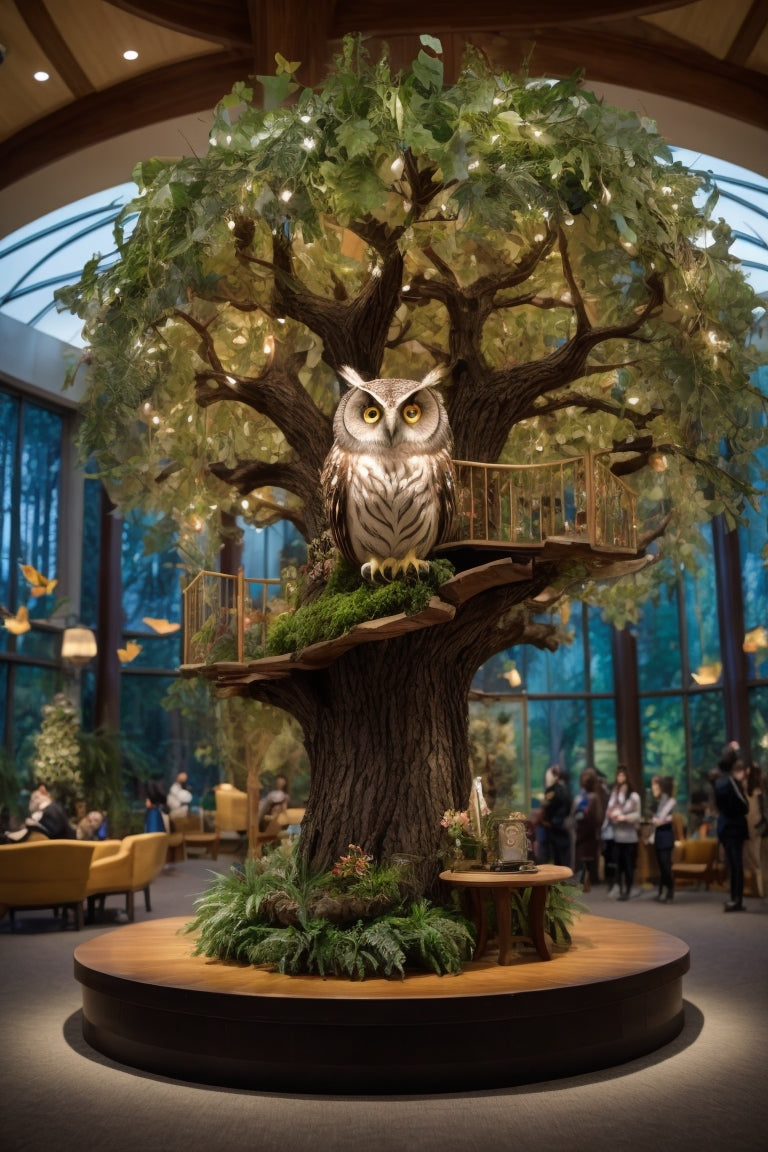 Enchanted Forest Adventure
imagine an enchanted forest come to life. As visitors enter, they are welcomed by a majestic animatronic owl perched on a large, intricately designed tree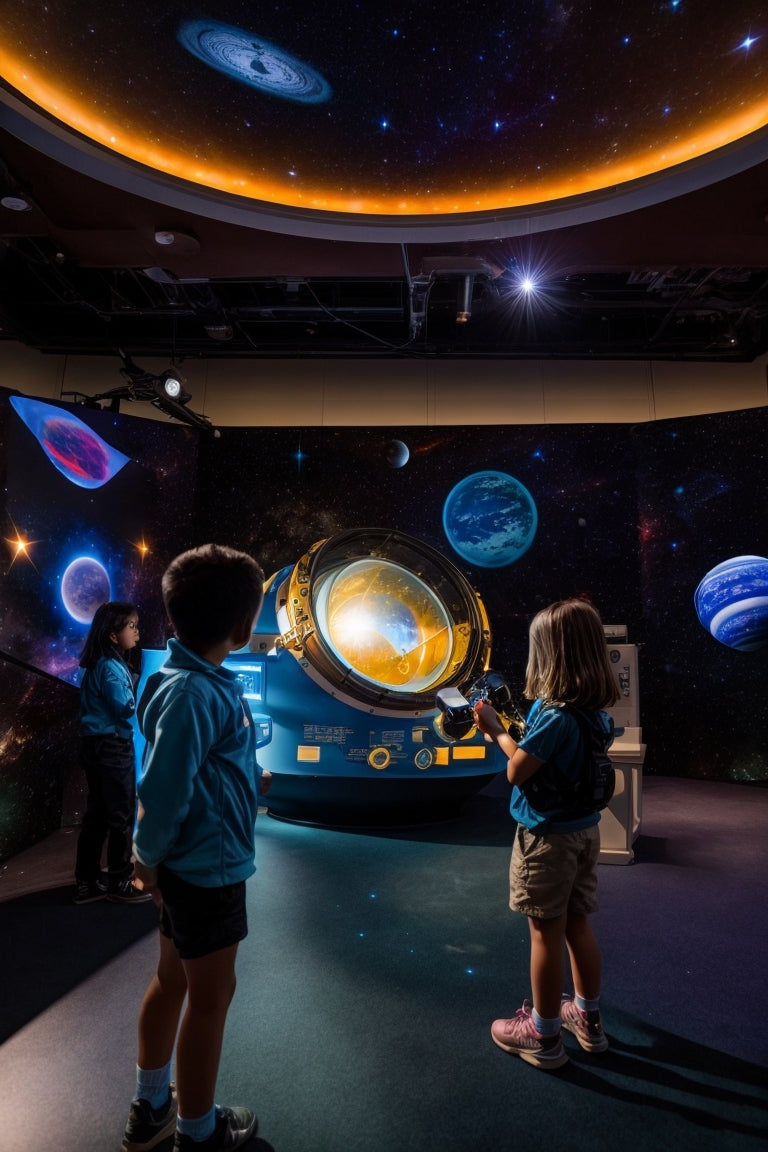 Space Odeyssey
Embark on an intergalactic journey as your school's reception transforms into a space odyssey adventure.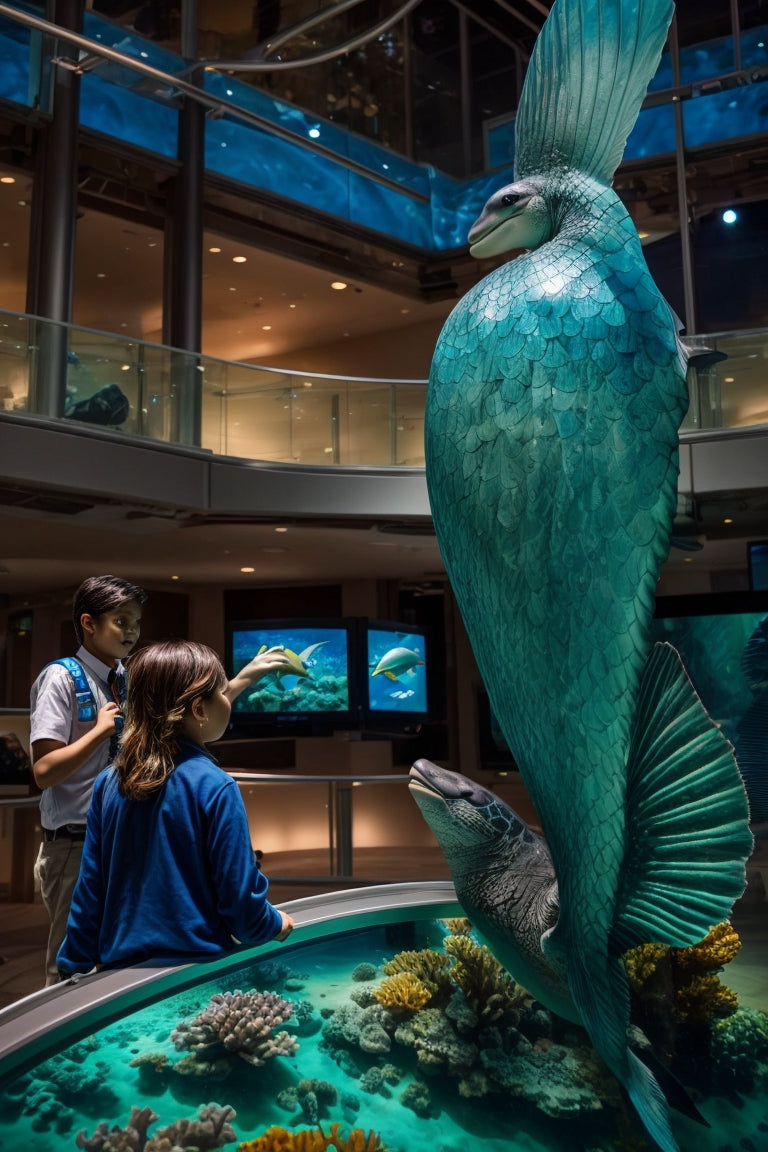 Underwater Magic
Dive into a captivating aquatic world right in the heart of our school's reception. As visitors enter, they are greeted by a breathtaking animatronic sea creatures introducing them to the wonders of the underwater realm.
FAQ
What is JunkBot Animatronics?

JunkBot Animatronics is a specialized service that brings life to inanimate objects through the integration of robotics, electronics, and artistic design. We create animated characters and creatures for various settings, from theme parks and resorts to schools, universities, events, and private properties.
What makes JunkBot Animatronics unique?

Our uniqueness lies in our ability to blend creativity with cutting-edge technology. We strive to create animatronics that go beyond conventional expectations, delivering immersive and memorable experiences.
Where can JunkBot Animatronics be used?

JunkBot Animatronics is versatile and can be used in a variety of settings, including theme parks, resorts, educational institutions, events, and private properties. The possibilities are vast, and we tailor our creations to suit your specific needs.
Can JunkBot Animatronics be customized?

Absolutely! We understand the importance of customization. Whether you have a specific theme, character, or concept in mind, our team works closely with you to bring your ideas to life with unique, tailor-made animatronics.
Do you provide animatronics for events and special occasions?

Yes, we do! JunkBot Animatronics can be a captivating addition to events, exhibitions, and special occasions. We offer solutions that add an element of surprise and entertainment to make your event truly unforgettable.
How does the animatronics creation process work?

Our process involves collaborative brainstorming, conceptualization, design, engineering, and fabrication. We work closely with clients at every stage to ensure the final product aligns with their vision and requirements.
Can JunkBot Animatronics be maintained and repaired?

Yes, we offer maintenance and repair services to ensure the longevity of our animatronics. Our team is dedicated to keeping your creations in optimal condition for prolonged enjoyment.
How long does it take to create custom animatronics?

The timeline varies based on the complexity and scale of the project. We provide estimated timelines during the consultation phase and work efficiently to meet agreed-upon deadlines.
Are the materials used sustainable or recycled?

Our focus is on creativity and quality craftsmanship. While sustainability is a consideration, our primary goal is to deliver exceptional animatronics. We use a variety of materials to achieve the desired aesthetic and functionality.
How can I get started with JunkBot Animatronics?

Simply reach out to us through our contact page, and our team will be delighted to discuss your ideas, provide information, and guide you through the exciting process of bringing animatronic wonders to life!